May 5, 2014
LOW CARB PALEO SHOW PAGE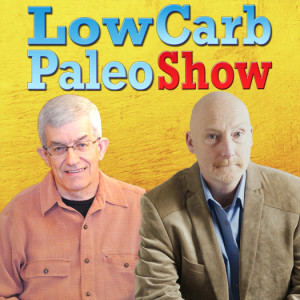 Alain Braux and Mark Moxom. Co-hosts Low Carb Paleo Show
Low Carb Paleo Show MP3s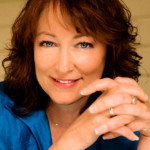 LCPS 038: Dr Shauna Young  is the medical director of the Assertive Wellness Centre in Durango Colorado, a traditional naturopathic doctor and originator of the (much copied)  Spectrum Balance Protocol  that she uses to  successfully treat people on the autism spectrum  – even those with the most severe of symptoms. More HERE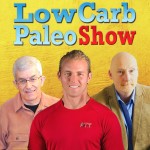 LCPS 037: Mark and Alain interview Christopher Vanberg. Christopher is a health and fitness instructor who has made the study and use of food and nutrition as medicine  his life long passion. Listen to our talk HERE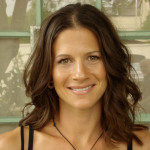 LCPS 036: We had the pleasure to interview Nell Stephenson aka the Paleoista at Just Eat Real Food. You can hear our discussion HERE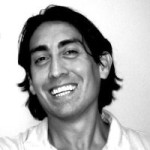 LCPS 035: Today, we present Sayer Ji. In 2008, he founded what has become the worlds most referenced evidence resource for natural health – Green Med Info. He did this to provide all of us with an open access source of peer reviewed medical and scientific papers that are accessible to all in everyday language. Listen to it HERE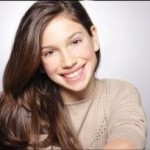 LCPS 034: Rachel Parent of Kids Right to Know. Rachel is a savvy young lady whose mission is to explain to the world exactly what is behind GMOs  to  motivate them to ask questions and take action. Hear what she has to say HERE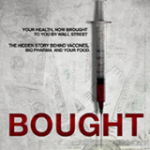 LCPS 033: Jeff Hays – Bought, the movie.  Jeff's new film "Bought" takes a deep dive into two of the subjects first uncovered in Doctored – the controversies with vaccines as part of the business of Big Pharma and the truth about GMOs in America's food supply. See more HERE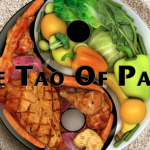 LCPS 032: Mark and Alain speak to with Joe Salama and Jason Goldberg about their book, The Tao of Paleo. Joe is president of paleo publishing, the producer of ancestral food summit and is a practising attorney. Jason too is a martial artist, writer, blogger, mud racer and a professional pilot. Listen to Joe and Jason HERE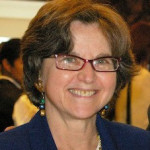 LCPS 031: Ann Fonfa is a cancer survivor. You might think that there's nothing unusual about that except that Ann did it without Chemo or Radio therapy.Instead she found a way to use natural organic methods to help her body overcome the cancer that was trying to destroy it. More HERE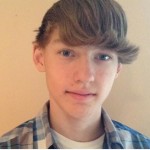 LCPS 030: At just 15 years of age, Birke Baehr is already an internationally recognized speaker and youth advocate for sustainable food and agriculture. Having visited and volunteered on many farms both here and abroad, Burke published his first book "Birke on the Farm" in 2012. Listen to our chat HERE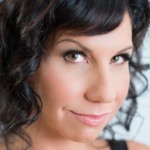 LCPS 029: Kendall Kendrick is the mom to four girls, a Nutritional Therapy Practitioner, Primal Balance founder, a voice actor, motivation speaker and host on the ever popular Born Primal Show. Yet for years she has faced many health challenges that almost beat her. Hear our interview HERE.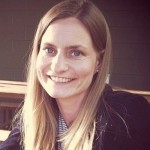 LCPS 028: This week, our guest is Sonja Luther, the writer, director and producer of an upcoming film '100 Percent Gluten Free' who has had a longtime interest in nutrition and health. The problem she faced was that over the years that even though her diet was getting healthier and healthier, her actual health was getting worse. See our video interview HERE.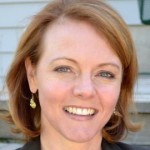 LCPS 027: This week, Mark and I interview Julie Urlaub. She is the author of The Business Sustainability Handbook, Founder of Taiga Company and one of the top thought leaders in sustainability. Hear the whole interview HERE.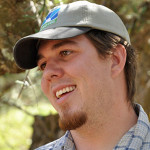 LCPS 026: Mark and I interview Chris Kerston from the Savory Institute.  In this show,  he reveals how you can tell which grass fed beef you should be buying and shows us how we can get it at up to 50 cheaper by buying smarter. See more HERE.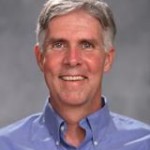 LCPS 025: This week, we have a very educative chat with Ken Roseboro, editor/publisher of the Organic & non-GMO Report. He has been called "the nation's reporter on all issues surrounding genetically modified foods". See it HERE.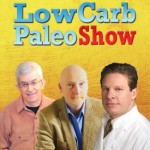 LCPS 024: This week, we have a discussion with Chef Christopher Daly, an executive chef and the founder of Hip4Kids Foundation teaching children healthy cooking. To date Hip4Kids has educated over 200,000 children and their parents here and across the country.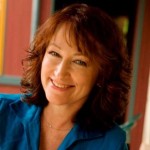 LCPS 023: Dr. Shauna Young is the Medical Director of the Assertive Wellness Center in  Durango, CO. Many thousands of clients have been seen at the center even those who have had the confidence to travel from every U.S. states and even several foreign countries based almost exclusively on referrals from other practitioners and clients who have been pleased with the consultation, products and help. Listen to it HERE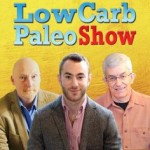 LCPS 022: This week, we have Gabi Lewis, co-CEO of Exo Protein Bars made with ground cricket flour. They are great for the environment, and great for your health! These bars are all-natural, high in fiber, protein, and micro-nutrients such as iron, calcium an B-vitamins.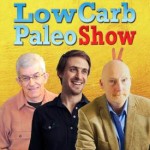 LCPS 021: Taylor Collins is gone Paleo with Epic Bars. Taylor has an extensive background in both the food industry and health care.Taylor who hails from Austin, TX is often found trail running deep in the Barton Creek Greenbelt or looking for buffalo to befriend. Find out what makes him tick…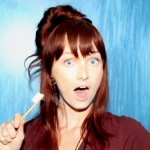 LCPS 020: Shannon Drake of Give Me The Dirt. Drawing on the principles of the whole food paleo lifestyle – clean eating and high nutrient value – she became inspired by a passion for studying traditional beauty secrets from around the world. After that she went to work and blended potion after potion until the ultimate formulas were created. Out of all that "The Dirt" personal care business was formed. Hear her story here…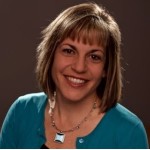 LCPS 019: Jennifer Cuevas at Gluten Free Grain Free Paleo. Until a few short years ago Jennifer was ill with a whole host of health issues including high cholesterol, pre-diabetes, sudden weight gain, Hashimoto's and arthritis. Numerous visits to many different doctors got her nowhere until finally, she learnt that she was sensitive to gluten and had celiac disease.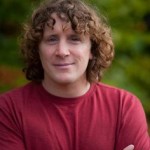 LCPS 018: Arthur Haines. Arthur runs the Delta Institute of Natural History in Canton, Maine where he enthusiastically spends a great deal of his time foraging for food, medicine, and other materials and loves to teach people the value of foraging, wildcrafting medicine, and primitive living skills.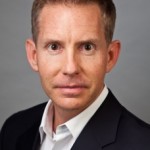 LCPS 017: Mark Moxom and Chef Alain interview Dr Hamilton Stapell. He is an associate professor of history at the State University of New York and wrote Evolution and Human Health.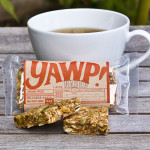 LCPS 016: In this episode we find out how Rebecca Myers and Nathalie Cartier of Yawp! Eats followed their hearts and mission to create a healthy and tasty snack that was perfect for Low Carbers and Paleo followers.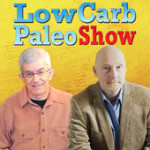 LCPS 015: This week, we talk to Jackie Chatman and how she helps her clients at her Gluten-free and Paleo retreats at her location in California.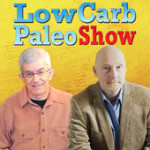 LCPS 014: – A High Court victory for glucosamine users – A handheld device to detect GMO's – Movie: Organic Rising – Carb Creep – Is the gluten-free diet just a fad?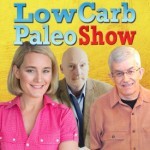 LCPS 013: Alain and Mark interview Heather Jacobsen, the voice behind Stuffed Pepper.
Heather  takes us on her journey to becoming Paleo and the gluten-free in order to rid herself of debilitating and potentially life-threatening problems.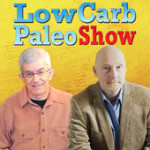 LCPS 012: March Against Monsanto – GMOs in your food – 100% Gluten-Free Movie – 35 Coconut Flour recipes – How to avoid GMO's when eating out – Should a Low-Carb diet always be ketogenic?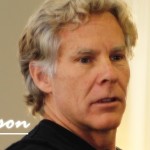 LCPS 011: Mark Sisson Interview . Lots to learn from the top Primal Dude from Mark's Daily Apple.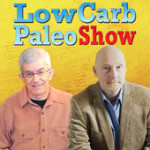 LCPS 010: Organic Food Scam – Mark Sisson Preview – Bought, the movie and much more.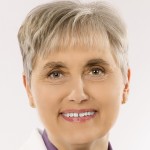 LCPS 009: Dr. Wahls of  The Wahls Protocol is a clinical professor of medicine at the University of Iowa interview.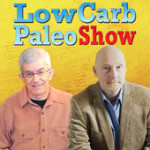 LCPS 008: Banned School Lunch Boxes – 7 Things You Should Know About Going Gluten Free – Can Kids do Paleo? – Dr Terry Wahls intro.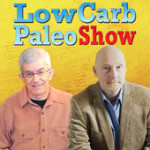 LCPS 007: 2014 Part 2 – The Products.   Jonny Bowden's Website,  The Wahls Protocol by Dr Terri Wahls.PaleoFX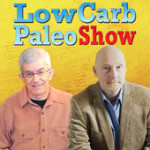 LCPS 006: PaleoFx 2014 Report: Speakers – Dr. Atkins – Bullet Proof Coffee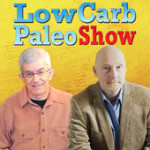 LCPS 005: Dairy on Paleo – Paleo Vending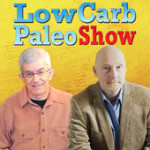 LCPS 004: Cereal Killers – Chocolate – Best Diet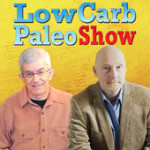 LCPS 003: GMO and how to avoid them. Roundup in your food. Chocolate. Robb Wolf. Mark Hyman MD.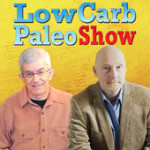 LCPS 002: Ketogenic Diet to Fight Brain Cancer – Paleo on a Budget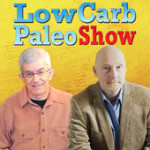 LCPS 001: Why Low carb and Paleo are so similar?
Thank you for listening to the Low Carb Paleo Show
Alain Braux and Mark Moxom, your hosts.