June 21, 2014
2014/06/20 Chef Alain's Weekly Recap – Week One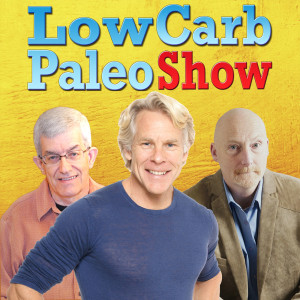 Intro
Bonjour Y'all
First off, I would like to explain the reason for this new Chef Alain's Weekly Recap.
As things were heating up in my media life, I was struggling with passing on the good news while not swamping you with daily messages.
My new partner in crime – and my teacher/mentor – in the Low Carb Paleo Show, Mark Moxom (credit given where credit is due), suggested that I group all that was going on in one weekly message. So here it is, the Chef Alain's Weekly Recap (the name may evolve in the future).
This week has been a crazy busy week for me even though I was chained to my desk most of the time. Let's get started…
GMO 101 Book Progress
Due to my otherwise busy schedule, I did not spend as much time as I hoped on my upcoming book: GMO 101. I did manage to spend a whole day on putting the finishing touches on the dairy section. Every time I thought I was done, it seemed that new dairy products kept popping up at me. I'll be glad when this section will be done… in a few days.
Low Carb Paleo Show with Chef Alain and Mark Moxom
This week's Low Carb Paleo Show #11 features our full length interview of Mark Sisson, the founder of Primal Blueprint. Mark Answers these questions in the way only he can – You'll find his answers fascinating on so many levels. And you'll get to know the really great guy behind all thing 'Primal'
¬ What are the basic tenets of the Primal Blueprint diet?
¬ How is it different than Dr. Cordain, Robb Wolf or Chris Kresser version?
¬ How does it compare to the Atkins diet?
New interview: Mark and I had the pleasure to chat with Chef Christopher Daly, the founder of Hip4Kids, a non-profit organization that aim to teach middle school children about healthy cooking and avoid obesity, diabetes and heart diseases. Coming soon on your favorite Low Carb Paleo Show.
Chef Alain Magazine Interviews
This week, I was interviewed by not one, but two online magazine and blog:
1. Healthy Organic Woman: Lynda Goldman and I had the second part of our GMO discussion in Super Bugs and Super Weeds – part 2
2. My GlutenFreeGal friend Kirsten Berman not only put a picture of "moi" on her Gluten Free Hunks calendar (if you wonder, I am Mr. October ;-) but she also interview me on my gluten-free life in Meet the Wonderful GF Chef Alain Braux (I did not write the title, she did).
Chef Alain Radio or Webcast Interviews
When it rains it pours… two radio interviews this week:
On Monday, Marie Grace Berg at Transition to Paleo interviewed me on her show for a future posting. We also invited her to be on the Low Carb Paleo Show soon. Stay tuned…
On Tuesday, Mark Moxom and I were interview by Dr. Dave (sorry, no link yet), an English doctor that works with long distance runners. He asked our opinion on the Paleo diet for Marathon runners. Coming soon…
Chef Alain Posted Articles
In the Low Carb Magazine June 2014, I wrote an article on French Cooking with Herbs
And in the Hip4Kids Today Magazine June 2014, I offered an article titled What is Food to You?
Comments?
I you have any comments or wish to be added to my email list, contact me at alainbraux@gmail.com
I warned you it was a busy week ;-) Don't worry, it will not be that busy every week.
Until next week, I wish you a great week.
Chef Alain Braux
A Votre Sante – To Your Health
AD: If you like any of my books, can I ask you a favor? Can you post a review on Amazon.com?
Paleo French Cuisine   Gluten and Dairy-Free   Healthy French Cuisine   Lower Cholesterol
Thanks a bunch. Chef Alain