November 15, 2014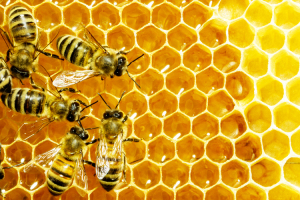 Chef Alain's Weekly Recap – Week 23
Healthy French Cuisine in Spanish
I am proud (and relieved) to announce the arrival of my new book: Cocina Francesa Saludable Por Menos de $10 dolares por dia at Amazon and other outlets.
Low Carb Paleo Show with Chef Alain and Mark Moxom
LCPS 026: Alain Braux and Mark Moxom interview Chris Kerston from the savory Institute.  In this show,  he reveals how you can tell which grass fed beef you should be buying and shows us how we can get it at up to 50 cheaper by buying smarter. MORE.
Chef Alain Movie or Video of the Week
TEDMed presentation: Founder and CEO of Theranos, Elizabeth Holmes, talks about the importance of enabling early detection of disease through new diagnostic tools and empowering individuals to make educated decisions about their healthcare. HERE
Chef Alain Blog

Sweet tricks to stay healthy in winter: Every year, most of us catch some kind of seasonal infection: cold, otitis, bronchitis, flu affecting millions of people, angina, bronchiolitis for newborns, and gastroenteritis for a few more millions [1] [2] [3]. As soon as fall arrives, your organism becomes vulnerable to any virus and MORE.
Facebook
To see what I posted this week on Facebook, see Chef Alain Braux
Comments?
If you have any comments or wish to be added to my email list, contact me at alainbraux@gmail.com
Until next week, I wish you a great week.
A Votre Sante – To Your Health
Chef Alain Braux
Note: If you like one of my books, can you post a review on Amazon.com? Thanks!
GMO 101  Paleo French Cuisine   Gluten and Dairy-Free   Healthy French Cuisine   Lower Cholesterol  Cocina Francesa Saludable Por Menos de $10 dolares por dia
Merci! Chef Alain