August 30, 2014
Chef Alain's Weekly Recap – Week 11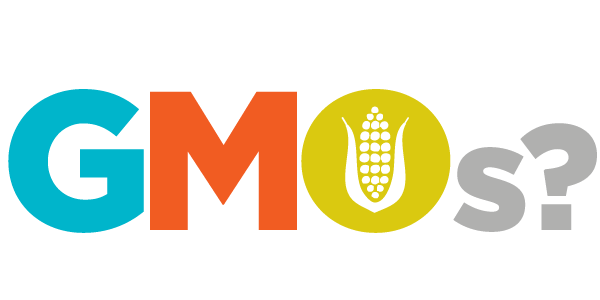 GMO 101 Book Progress
I am extremely thankful to all the wonderful people that endorsed GMO 101 HERE.Thank you all for your kind words.

Low Carb Paleo Show with Chef Alain and Mark Moxom
LCPS 018: In this program we interview Arthur Haines. Arthur runs the Delta Institute of Natural History in Canton, Maine where he enthusiastically spends a great deal of his time foraging for food, plants, and other materials. Find it HERE.
Chef Alain Posted Articles
Another CNN article posted: Thank you Mamie – Merci Mamie. Read it HERE.
New Postings on my Facebook page, Chef Alain Braux
Chef Alain's Weekly Recipe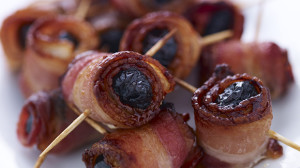 Pruneaux aux Pommes et au Bacon – Apple-Stuffed, Bacon-Wrapped Prunes
This is a classic French appetizer. Delicious for sweet-salty lovers and so easy to prepare. Even your kids will like them.
Servings: 4
Preparation Time: 15 minutes
Cooking Time: 10 minutes
Total Time: 25 minutes
Ingredients
20 pitted prunes
10 bacon slices, cut halfway
½ Granny Smith apple, cubed
Procedure
1. Preheat your oven to 400 F.
2. Peel and core the apple. Cut into small rectangles to fit the inside of the prunes.
3. Take the pit out of the prunes.
4. Insert each apple piece inside each prune. With your fingers, enclose the apple within the prune.Cut each bacon slice into two halves. Wrap each bacon piece around each prune. Secure with a wooden toothpick.
5. Place on a baking pan covered with wax or baking paper.
6. Bake for 8-10 minutes until the bacon starts to crisp. Serve hot.
= Chef's tip: If you are not allergic to dairy, you can replace the apple with Swiss cheese cubes or other melting cheese of your choice.
This recipe comes from my book, Paleo French Cuisine.
Comments?
I you have any comments or wish to be added to my email list, contact me at alainbraux@gmail.com
Until next week, I wish you a great week.
Chef Alain Braux
A Votre Sante – To Your Health
Note: If you like any of my books, can I ask you a favor? Can you post a review on Amazon.com?
Paleo French Cuisine   Gluten and Dairy-Free   Healthy French Cuisine   Lower Cholesterol
Thanks a bunch. Chef Alain