November 10, 2012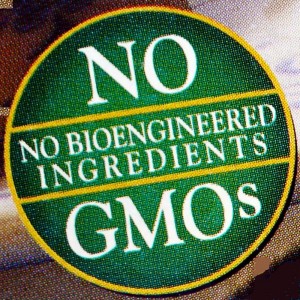 "Pssst! Want some GMO food? I got good GMO for you. Cheap! Really! Check it out. I promise, it's the real deal."
"Don't believe me? Check out the label."
"What? Nothing on the label says that stuff is made with GMO? I'll be… But the guy at the back of the truck told me it was the real thing. Bas…d!"
"Come to think of it, he looked very shady. Oh well! Who cares anyway? You do? Well, that's a new one."
"It's good stuff. The scientists say so. Don't believe them? Would they lie to you? Really? Don't you trust Monsanto, Dupont and Dow's scientists? Our government sure does."
"What? You don't you trust our government? Well, you may have a point there. But the USDA tells us it's safe for human consumption. Why wouldn't you believe the USDA? Because its Secretary – Mr. Vilsack – used to work for Monsanto and got rBGH injections approved by our government? Details!"
"Besides, if it was bad for you, they would say it on the label, right? Isn't true that our government would make food manufacturers tell us the truth? What do you mean: not always? You're such a cynic".
Should we trust our government when it comes to the safety of our food?
I, for one, do not believe our government has our best interest at heart. If it had, it would have passed laws forbidding the use of growth hormones and antibiotics in cows to push them to grow faster and produce more (tainted) milk. It would have stopped Monsanto from dousing RoundUp poisonous bug-killer on our food crops. It would stop Monsanto and other poisonous companies from creating genetically engineered Frankenfoods and selling them to us without allowing us to know the truth.
Unfortunately for all of us, it not only had not stopped these outrageous and dangerous shenanigans to happen, it either closed its eyes to them or were near complicit in the matter. What is said? "Money talks and GE bullshit walks" Pardon my French but you can probably tell I'm not a happy fellow when it comes to what's added to our food without our knowledge and I believe I am not the only one. The good thing is that there are more and more regular folks like us knowing about it and not putting up with it anymore. Will you?
The Great News
In California, there is a groundswell of support for labeling GM (genetically modified) foods. The California Right to Know (http://carighttoknow.org/) campaign to be voted on in November has raised about a million signatures so far. Can you believe it? Almost one million signatures in about 10 weeks. The people of America are voicing their frustration at large corporations and our own government denying our right to know and trying to silence us.
Latest update: we lost this battle but we will win this war eventually. Please come join our fight.
The Not-So-Great News
Although the Organic Consumers Association and many other grass root organizations are raising funds and awareness to support this ballot, it is going to be tough fight. We are facing food corporations with deep pockets and powerful allies. Since our own government is dragging its feet on the matter, the fight is for us to take.
Monsanto has already threatened to sue Vermont and Connecticut for trying to place a similar ballot up for vote. Unfortunately, these states' governors backed down because they do not have the funds to defend these challenges in court. So, it looks like the fight is left for us to pick up. Are you ready?
It is Time to Fight for our Food and Health
How much longer are we going to allow large food conglomerates to poison us and our children? You know I have been an advocate for eating fresh, healthy and local food as much as possible. I know my voice may not be much in itself, but all of us joining together can make a difference in our future. This fight is not political. No matter where you stand in your political beliefs, this is OUR health and that of OUR children's we are fighting for. In a National Poll done in March 2012 by the Mellman Group, over 90% of Americans said they favor labeling for genetically engineered foods—an unusually high number in today's increasingly polarized political climate. Isn't it worth the effort to join in to defeat these corporations?  If you want to help financially or otherwise, please check out the Organic Consumers Association's "Millions Against Monsanto" fight at: http://www.organicconsumers.org/monsanto/.
All We Want is the Truth
After all, we are not asking for much. Only for the truth on clearly spelled out food labels. Did you know that more than 80% of our processed food already contains genetically engineered food? Of course not! It's nowhere to be seen on the label. By now, you are aware enough to pay attention to the fat and sugar content in your food. Where do you find that information? On the label, of course! Have you ever read how much GM food is in that package of cookies or cereals you are feeding your children? Nope, because it's not there. We need to ask for that to change. NO. We need to demand the truth from these food manufacturers. That's why you need to join The Right to Know California initiative and, if you can, pitch in a little something to help them fight the big boys.
What Can You Do to Avoid GM Foods?

Until that ballot is passed into a California law and hopefully, later, throughout the whole country, here are a few suggestions to help you find non-GMO foods:
1. Shop Locally.
Go visit your local farmers' markets. Get to know the farmers in your region. If you want to make sure, ask them if you can visit their farm and ask them to see their seed bags. Once you are convinced, buy fresh, locally grown food from them. Please be aware that most small farmers cannot afford to pay all the fees and jump through the hoops to be Certified Organic. That does not mean their food is not clean from GMOs. It only means they don't have the money to get certified. Otherwise, ask your network of friends for tips on where to buy. Once you are comfortable with the quality of your farmers' food, buy directly from them through CSAs or from the market. It will be cheaper that way.
2. Choose Organic.

Although typically more expensive (but not always when in season), buying a food with the FDA Certified Organic label is a guarantee that your food does not contain GMO. To be certified organic, a food product must not contain any genetically engineered food. This information is also valid for products labeled "made with organic ingredients". Even if that product is not 100% organic, it must be 100% GMO-free in order to meet organic standards.
3. Look for "non-GMO" Labels.

As usual, when companies' sense the wind of change is turning, they make a point in differentiating their product from other GMO-laced foods. So, look for products that brag in large letters on their package: "GMO-free". Some will limit their claim to only the high-risk ingredients listed below, such as" Made with Non-GMO corn". Even though there is no guaranty they are telling you the truth, you can do a little research on the internet to confirm their claim.
4. Stay away from products likely to contain high-risk ingredients.
If you do not have access to a health store or a well-stocked grocery store offering organic products, you can still avoid GMO products by not buying any processed food that may contain the following high-risk ingredients:
- Artificial Sweeteners: Although they are not considered GMO foods, because they are artificial sweeteners created in a lab, not from nature's lab, avoid them at all costs: aspartame (NutraSweet™ and Equal ™). Aspartame is created in part by GM microorganisms; sucralose (Splenda); neotame (made by the same folks that brought you NutraSweet™); acesulfame potassium or Acesulfame K, and last but not least, saccharin (made from coal tar). If you must use a sugar substitute, please use Stevia, a plant-based natural sweetener.
- Canola: canola oil (also known as rapeseed oil). Naturally, this plant is poisonous to humans. It had to be genetically modified to make it edible. No matter what the ads tell you this product is not healthy for you. Use extra virgin olive oil or virgin coconut oil.
- Corn: fresh corn or corn products, such as corn flour, corn meal, corn starch, corn oil, corn gluten, and corn syrup; sweeteners like fructose, dextrose, and sucrose.
- Cotton: cottonseed oil. 93% of American crop contains a Bt protein gene (Bacillus thuringiensis, a bacterium which forms Bt toxins, used as insecticides) added / transferred into the cotton plant genome. Use extra virgin olive oil or virgin coconut oil.
- Margarine: it almost always contains GM oil (either soy, corn, cottonseed, or canola). Use extra virgin olive oil or virgin coconut oil.
- Meat, eggs, and dairy products: Do not eat products from animals fed with GM-feed (mostly corn and soy) and dairy products containing the genetically engineered growth hormone rBGH/rBST.
- Papayas: Unfortunately, about half of the Hawaiian papaya crop is now GM.
- Soy: edamame (green soy beans), soy lecithin, soy protein, soy flour, soy isoflavones; vegetable oil and vegetable protein; tofu, tamari, tempeh, and all non-organic alternative meat and dairy products.
- Sugar: GM sugar beets were recently approved for planting by the FDA (thank you FDA for protecting our health). To avoid GM sugar, buy organic bulk raw sugar and products sweetened with 100% cane sugar (it's not genetically engineered yet) and evaporated cane juice. You can also use organic agave nectar or local honey.
- Vegetables: At this time, only a small number of zucchini, sweet corn, and yellow crookneck squash are GM.
5. Shop with a non-GMO shopping guide.

Different organizations are offering a way to help you shop for healthy food. Here are a few I could find:
= The Non-GMO Project has an online directory at: http://www.nongmoproject.org/take-action/search-participating-products/
= The Institute for Responsible Technology offers their Non-GMO Shopping Guide as a PDF download, or in a handy pocket version at: http://nongmoshoppingguide.com/
= The Center for Food Safety offers their True Food Shopper's Guide on PDF form at: http://truefoodnow.files.wordpress.com/2011/02/cfs-shoppers-guide.pdf or IPhone and Android apps at: http://itunes.apple.com/app/true-food/id379459607?mt=8
= Doctor Mercola also offers his own version of a GMO-free shopping list here: http://gmo.mercola.com/sites/gmo/shopping-guide.aspx
More Information on GMOs
For more information on GMOs products and its potential dangers, please see my blog at: http://www.healthychefrecipes.com/2011/health/what-is-gmo/what-is-gmo-the-skinny-on-genetically-modified-organisms/
A Votre Sante,
Chef Alain Braux
Author: Healthy French Cuisine for Less Than $10/Day on Amazon.com